First up is my second edition of 7 Questions with
Gentri Lee
.
Funny Photo: I just love these ladies
1. If you could be any princess - which would you be and why?
Hmmm.... It would be easy to say any Disney Princess, but I'm going to go with Kate Middleton. I know her title is Duchess of Wales. But... she married a prince, so that makes her a princess in my book. I absolutely love her style and the fact that she isn't afraid to be seen in the same outfit twice. I also love the way she carries herself. She seems like someone who knows how to be proper when she has to be, but would also know how to cut loose.
2. Do you have any odd habits?
I can't stand for my food to touch. My mom has always told me that it all goes down the same, but it does not taste the same going down. I don't know if it's a habit, but I have to shave my legs every day. I can't stand to rub my legs together and feel prickly hairs.
3. What's your "go to" outfit?
Right now it's sundresses and maxi dresses with sandals or wedges. In the fall/winter, it's a cute top, skinny jeans and boots.
4. Do you have any siblings? What are their genders, ages, order of age, names, etc?
I'm an only child. Yep, just me! I do have a brother-in-law and sister-in-law now who I've talked about a lot. Randy is 31 and Christina is 26. They are the best BIL and SIL I could ever ask for!
5. What's your favorite precious stone?
Aquamarine... I love my birthstone.
6. If you had a check in your hand for 1 million dollars, what would you do with it?
Pay off all of our debt, buy a house, take a trip to Missouri to see my family, go on a vacation with the hubs, go on a $1,000 shopping spree and then save the rest.
7. What do you love most about yourself physically?
My legs. I was blessed by my dad with fairly skinny legs. And years of cheerleading, tumbling and track kept them pretty slim and toned.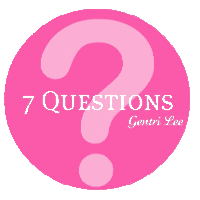 This week, I'm going to share some of the funny (at least I think they're funny) things I've pinned lately.
All of these pins and many more can be found on my
Just For Fun
board.
Head one over and link up with one, or better yet both of these wonderful link ups.
Happy Hump Day!!!