I've been slacking on linking up for The Last Thing Thursdays! I started blogging almost 3 years ago. My first few posts were really easy, I blogged about my wedding and honeymoon. After that, I had writers block and felt like I had nothing to say or nothing exciting to talk about. I blogged off and on until March of this year, that's when I found
Jenna
and
The Last Thing Thursdays
. Having a weekly link-up helped me keep on track with blogging and it actually made it easier to blog regularly. Thanks Jenna!
The Last Thing I...
Said that made my husband laugh: I've been having a terrible time with allergies this week, so I decided to take some Benadryl yesterday. That stuff makes me LOOPY!!! And sleepy, I pretty much slept all day yesterday. Last night, we were watching SYTYCD and there was a girl on there who said she felt like a powerful force had taken over her body and made her dance. So, Jeremy asks me if I want a powerful force to take over my body and I said, "A powerful force has taken over my body and it's called Benadryl!!!" He cracked up! I love making him laugh.
Got excited about: Getting my hair done this weekend! I'm going in for a trim and a little more ombre highlights. My stylist said she learned a new technique with fun colors like purple and asked if she could try it on me. So I think I'm gonna go all Katy Perry and have some fun colored streaks for summer.
Created on Polyvore that I really want:
I created a favorite summer outfit for something that Natalie at
He, Me & Them
is doing. I want this outfit in my closet right now!
Made for dessert: Fresh strawberries and pie crust. Growing up, this was my grandma's version of strawberry shortcake. I've had many versions of strawberry shortcake and this is my favorite. I decided to try to make it myself and not to toot my own horn, but I did a pretty good job! I had it for dessert one night and then for breakfast the next day. I think I might have to hit up the fresh strawberry stand today and make some more.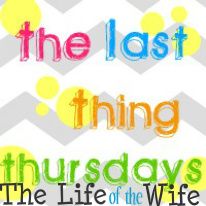 Happy Thursday!!!